Rosacea is a common, chronic disorder that can present with a variety of cutaneous or ocular manifestations. Cutaneous involvement primarily affects the central face.
Signs and symptoms of rosacea
Redness (blushing) across your nose, cheeks, forehead and chin that comes and goes
Burning or stinging of skin
Dry appearance of skin
Sore eyelids or crusts around roots of eyelashes
Thickened skin, mainly on the nose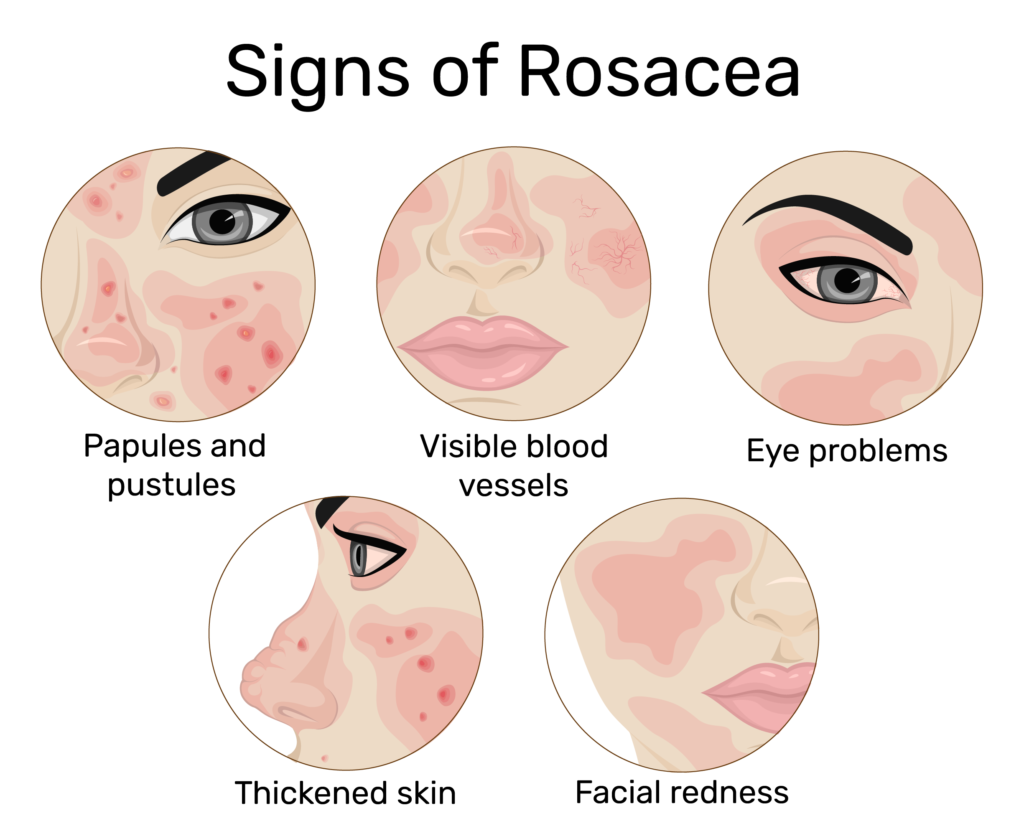 Types of rosacea
Papules and pustules
Flushing
Telangiectasia
Ocular features
Rosacea trigger factors
Exposure to extremes of temperature
Sun exposure
Hot beverages
Spicy foods
Alcohol
Exercise
Irritation from topical products
Psychological feelings, especially anger, rage, and embarrassment
Certain drugs, such as nicotinic acid and vasodilators
Skin barrier disruption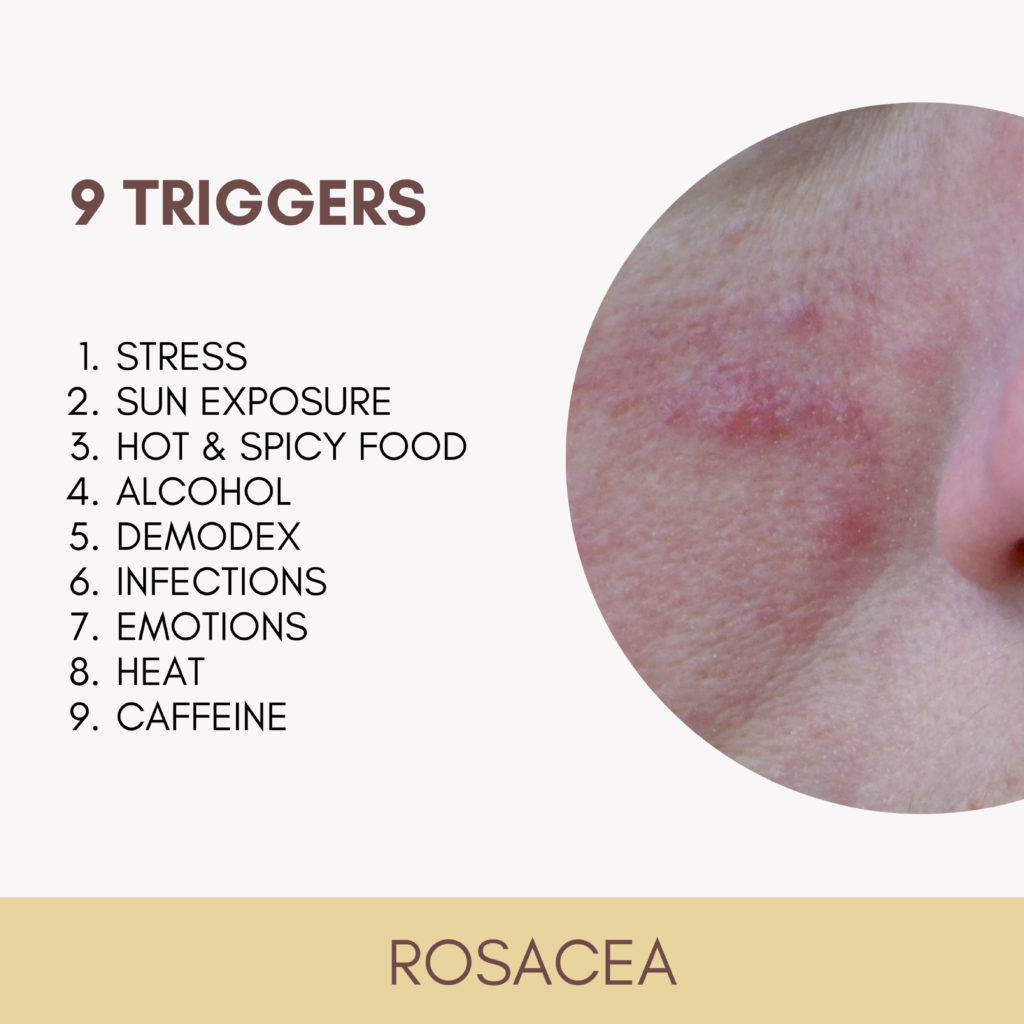 Treatments for rosacea
Prescriptions for creams and gels you put on your skin
Taking antibiotics for 6 to 16 weeks
Pulsed dye laser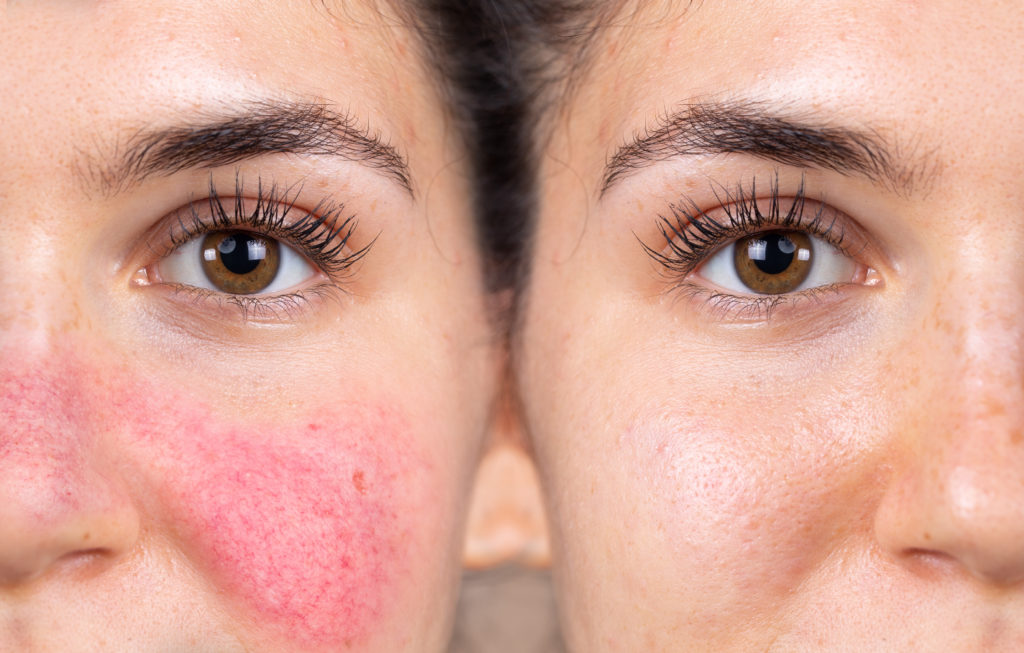 Rosacea preventions
Avoid the common triggers listed above and any other triggers that you know worsen your symptoms.
Use mild, unscented face cleansers to wash your face.
Wear sunscreen every day.
Avoid using products on your face with alcohol, acid, or other ingredients that could bother your skin.