Diode laser is a form of laser hair removal treatment that offers a gentle touch, removing hair while protecting the skin. This form of laser hair removal is an effective treatment of all skin and hair types.
How does laser hair removal work?
Laser hair removal uses laser light to remove hair follicles by targeting the melanin in the follicle. Melanin is the pigment that provides hair with its color. The presence of melanin allows the laser to be precisely targeted, heating and damaging the hair follicle.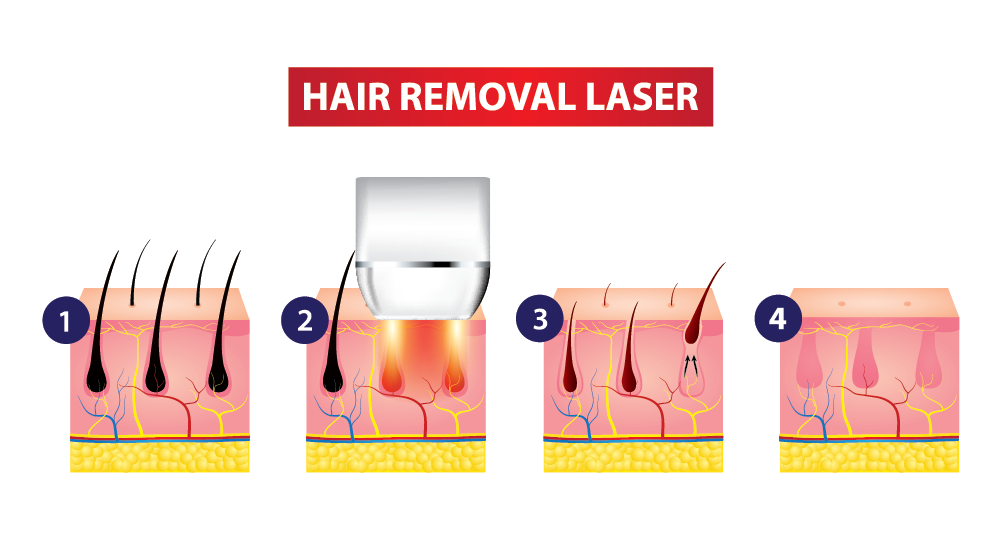 How many treatments are needed for laser hair removal?
The number of laser hair treatments you should schedule depends on the area that needs to be treated. In most cases, very significant results can be seen in 3-5 treatments. It may be necessary to have 7-10 treatments at different times for complete and permanent removal.